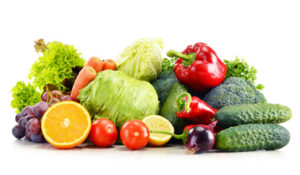 The golden skin glow one gets from a healthy diet and lifestyle is real! A number of studies have found that eating a healthy diet with lots of fruits and vegetables increases skin yellowness (due to the carotenoids in the food). And recently a new study found that besides a healthy diet, that lifestyle factors such as getting plenty of exercise (being fit), losing excess weight, getting enough sleep, and not being too stressed all add to the healthy yellow (errr... "golden") skin glow.
Researchers at the Univ. of St. Andrews (in UK) found that in a mere 8 weeks an increase in fitness and decrease in body fat were both associated with an increase in skin yellowness. They also found that a change in stress and sleep were further predictors of skin yellowness. Thus you can say that there is a general relationship between health and skin tone.
And yes, we probably have observed that ourselves. People stressed out, not sleeping well, not fit (overweight and not getting enough exercise) may have a different look to them. We may notice that their skin color doesn't look good, that they may look pale or unwell.
In conclusion, the researchers write: "results suggest that increasing cardiovascular fitness and decreasing fat levels produce a healthier skin color". So eat plenty of brightly colored fruits and vegetables, be active (get some exercise), get enough sleep, and lose weight if needed. But you knew that already, yes?
From Medical Xpress: Healthy living gives skin a golden glow  ...continue reading "Healthy Lifestyle Seen In the Golden Glow of Skin"