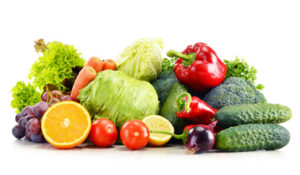 A new large study found that eating a flavonoid rich diet is associated with a lower risk of death. Flavonoids are compounds found in abundance in plant derived foods and beverages, such as fruits, vegetables, dark chocolate, tea, legumes, and red wine. The study followed about 56,000 people in Denmark for 23 years and found that eating higher levels of flavonoid rich foods was associated with a lower risk of death from any cause (all-cause mortality), heart disease (cardiovascular disease), and cancer.
The researchers found that there was an inverse relationship (the more one eats, the lower the risk of death), and that this relationship was strongest among cigarette smokers and people who consume high amounts of alcohol (more than 20 grams per day). Bottom line: Make sure your diet includes lots of fruits, vegetables, legumes, and dark chocolate (yes!).
By the way, while other studies do find a lower incidence of heart disease and cancer in people eating a diet rich in flavonoids, in this study they were not looking at who got the diseases, but looked at deaths. Therefore the following title is misleading. It should instead say "... protects against cancer and heart disease deaths..." From Science Daily: Flavonoid-rich diet protects against cancer and heart disease, study finds  ...continue reading "Eating Foods Rich In Flavonoids Has Health Benefits"