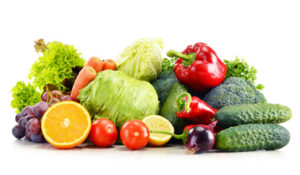 Want to improve your odds of not getting a chronic disease, such as heart disease or diabetes? A recent study found that following any healthy dietary pattern, whether Mediterranean or DASH or Diabetes Risk Reduction Diet or other similar healthy dietary styles, are all linked to a lower risk of chronic diseases.
These healthy dietary patterns all stress fruits, vegetables, whole grains, seeds, nuts legumes, but they vary in minor ways, e.g., whether salt, coffee, tea, or wine is allowed. People weren't following specific diets over the 3 decades of the study, but it's how they generally ate - their dietary pattern.
The Harvard T.H. Chan School of Public Health researchers found that persons who were in the top 10% of a healthy dietary pattern, no matter which one, were compared to persons in the bottom 10% of that dietary pattern. Overall they found that being near the top of any of the healthy dietary patterns was associated with a lower disease risk.
Interestingly, larger amounts of coffee, whole grains, wine and desserts had lower risk of associated major chronic diseases.
Eating some foods frequently were associated with developing major chronic diseases, such as processed meats, energy drinks, french fries, red meat, and eggs.
From Medical Xpress: Adhering to recommended diets lowers risk of chronic diseases, 32-year study finds
Researchers at the Harvard T.H. Chan School of Public Health in Boston, Massachusetts, have good news for anyone sticking to a healthy diet: Good food choices are associated with a lower risk of developing a chronic disease. ...continue reading "Eating Healthy Foods Lowers Risk of Chronic Diseases"