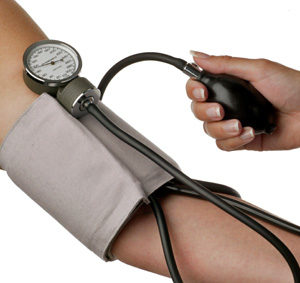 In the US and other developed countries it is generally accepted that blood pressure increases with age -  that a blood pressure rise starts in childhood and that it's a normal part of aging. However, a new study found that this is not true - a South American rainforest tribe (the Yanomami) who do not eat a western diet (at all!) and have an active lifestyle, have the exact same blood pressure throughout life. This was true for all the individuals studied - from age 1 to 60. A nearby village of the Yekwana tribe have some western influences on lifestyle and diet, had the same low blood pressure in childhood, but showed increases with age.
The researchers feel that a Western diet and lifestyle play a role in the blood pressure increasing over the life span. They are now looking at the gut microbes of the two tribes to see what role they have in these blood pressure differences. Bottom line: get off your butt  and get active, and eat a high fiber, whole food diet (to feed the beneficial microbes) -  and avoid highly processed foods if you can. Easier said than done. From Science Daily:
Study of two tribes sheds light on role of Western-influenced diet in blood pressure
...continue reading "Blood Pressure Doesn't Always Increase With Age"