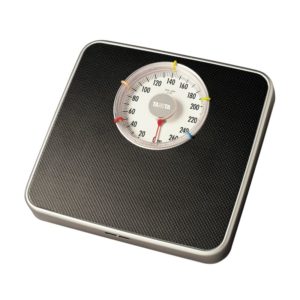 Another study finds that substantial weight loss can frequently reverse type 2 diabetes -  in 46% of people who had the disease 6 years or less. In the study (which was conducted in the United Kingdom) individuals were randomly assigned to different groups - either standard medical care for diabetes group or intense weight loss group (intense dieting in the first 4 months of the study), and then all were followed for 8 months (maintenance period). Those whose diabetes was reversed were all in the weight loss group and lost an average of 35 pounds during the weight loss (dieting) phase.
According to the researchers some of the non-responders (their diabetes did not reverse itself) just hadn't lost enough weight, but also tended to have diabetes a little longer (3.8 years) than the responder group (2.7 years).
Another similar earlier study also found that type 2 diabetes can be reversed in many after losing weight of about 31 pounds (600 to 700 calories a day) during an 8 week period. 40% of study participants overall reversed their diabetes, but 60% of those with short-duration of diabetes (under 10 years) reversed their diabetes. IN SUMMARY: Both of these studies had fantastic results in reversing type 2 diabetes after a large weight loss, which may lead to doctors suggesting weight loss as the number one thing to do after a type 2 diabetes diagnosis. From Science Daily:
Why weight loss produces remission of type 2 diabetes in some patients
A clinical trial recently showed that nearly half of individuals with type 2 diabetes achieved remission to a non-diabetic state after a weight-loss intervention delivered within 6 years of diagnosis. Now a study published August 2nd in the journal Cell Metabolism reveals that this successful response to weight loss is associated with the early and sustained improvement in the functioning of pancreatic beta cells. This finding challenges the previous paradigm that beta-cell function is irreversibly lost in patients with type 2 diabetes.  ...continue reading "Type 2 Diabetes May Be Reversed With Weight Loss"