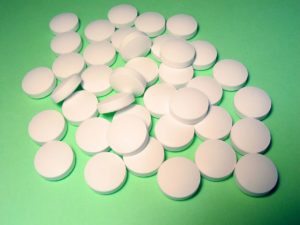 A diagnosis of a lifelong progressive disease such as multiple sclerosis is one that everyone wants to avoid. So there is much speculation and research looking at what causes it and possible ways to avoid getting it. Some earlier research suggested that zinc  and iron may play a role (e.g., finding that zinc levels are lower in those with multiple sclerosis). Thus the results of this long-running study of more than 170,000 female nurses (Nurses' Health Study and Nurses' Health Study II) was informative.
The researchers found no association with intake of any of the following minerals (potassium, magnesium, calcium, phosphorus, iron, zinc, manganese, copper) and multiple sclerosis risk. As the researchers Concluded: "Our findings suggest that mineral intake is not an important determinant of MS risk.
In case you're wondering about what is protective - a number of studies have shown that people who get more sun exposure have a lower risk of MS.
From Science Daily: Do minerals play a role in development of multiple sclerosis?
Some studies have suggested that minerals such as zinc and iron may play a role in how multiple sclerosis (MS) progresses, once people have been diagnosed with it. But little was known about whether zinc, iron and other minerals play a role in the development of the disease. A new study shows no link between dietary intake of several minerals and whether people later develop MS.  ...continue reading "Mineral Supplements and Multiple Sclerosis"