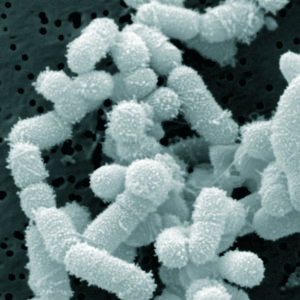 It is now more than 69 weeks since I first successfully started using kimchi to treat the chronic sinusitis that had plagued me (and my family) for so many years. I originally reported on the Sinusitis Treatment on Dec. 6, 2013 (the method is described there) and followed up on Feb. 21, 2014.
Based on the sinus microbiome research of N. Abreu et al (from Sept. 2012 in Sci.Transl.Med.) that discussed Lactobacillus sakei as a sinusitis treatment, I had looked for a natural source of L.sakei and found it in kimchi. Since dabbing the kimchi juice in our nostrils as needed, all 4 of us are still free of chronic sinusitis and off all antibiotics at close to a year and a half (I'm optimistic). So how is year two shaping up?
Well, it is different and even better than year one. Much of the first year seemed to be about needing to build up our beneficial bacteria sinus community (sinus microbiome) through kimchi treatments, eating fermented foods (such as kimchi, kefir, yogurt), whole grains, vegetables, and fruits. And of course not having to take antibiotics helped our sinus microbial community.
But now in year two we notice that we absolutely don't need or want frequent kimchi treatments - even when sick. Daily kimchi treatments, even during acute sinusitis (after a cold), actually seems to be too much and makes us feel worse (for ex., the throat becomes so dry, almost like a sore throat). But one treatment every 2 or 3 days while sick is good. In fact, this year we have done so few treatments, that even when ill, each time the sick person stopped doing kimchi treatments before he/she was fully recovered, and any sinusitis symptoms kept improving on their own until full recovery! Amazing!
To us, this is a sign that all of us have much improved sinus microbiomes from a year ago. And interestingly, we are getting fewer colds/viruses than ever.  Our guiding principle this year is: "Less is more." In other words, at this point only do a kimchi sinus treatment when absolutely needed, and then only do it sparingly. Looking back, we think we should have adopted the "less is more" last year after the first 6 months of kimchi treatments.
The other thing we've done is cut back on daily saline nasal irrigation, especially when ill and doing kimchi treatments. We've started thinking that the saline irrigation also flushes out beneficial bacteria.
The conclusion is: YES, a person's microbiome can improve, even after years or decades of chronic sinusitis. It is truly amazing and wonderful to not struggle with it, and to feel normal.
(UPDATE: See Sinusitis Treatment Summary page and The Best Probiotic For Sinus Infections for more information, more products one can use, and more L. sakei treatment information. We are using the high quality refrigerated product Lacto Sinus these days.)
---------------------------------------------------------------------------------------------------------------------
SUMMARY OF TREATMENT METHOD USING KIMCHI
The following is a quick summary of the method we use (see Sinusitis Treatment Summary page).
We use live (fermented and not pasteurized) vegan (no seafood added) kimchi. Choosing vegan (no seafood added) kimchi is a personal preference.
Lactobacillus sakei is found in meat, seafood, and some vegetables.
Treatment Method: 1) Wash hands, and then use a clean teaspoon to put a little juice from the kimchi jar into a small clean bowl. 2) Dip finger in the kimchi juice and dab it or smear it along the insides of one nostril (about 1/2" into the nostril). 3) Dip finger in kimchi juice again and repeat in other nostril. 4) Do this several times. If I needed to blow my nose at this point I would, and afterwards I would put more kimchi juice up each nostril (again repeating the procedure) and then not blow my nose for at least an hour (or more). 5) Afterwards, any unused kimchi in the little bowl was thrown out and not replaced in the main kimchi jar. (Note: Put the main kimchi jar back in the refrigerator. Also, once opened, take kimchi juice from it for no more than 6 days.)
My rationale was that I was inhaling the bacteria this way and that it would travel up the nasal passages on their own to my sinuses. I did this regimen once or twice a day initially until I started feeling better, then started doing it less frequently, and eventually only as needed.