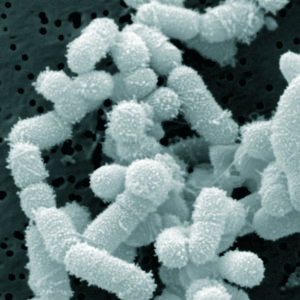 It is now 104 weeks being free of chronic sinusitis and off all antibiotics! Two full years since I started my easy do-it-yourself sinusitis treatment! And my sinuses feel great! I would never ever have thought such a thing was possible several years ago. Thanks to the probiotic (beneficial bacteria) Lactobacillus sakei I got my life back. Yes, I know I'm gushing...
After reading the original ground-breaking research on sinusitis done by Abreu et al (2012), it led to finding and trying L. sakei as a sinusitis treatment. Of course, there is an entire community of microbes that live in healthy sinuses (the sinus microbiome), but L. sakei seems to be a key one for sinus health. As you may have guessed, the name of this web-site Lacto Bacto is in homage to the bacteria Lactobacillus sakei.
Thank you all who have written to me  - whether publicly or privately. Please keep writing because it is adding to the sinusitis treatment knowledge base. I will keep posting updates.
I will be trying to find more sources of L. sakei this year and also look for other microbes that help treat sinusitis. And the foods or products that they're in. As of today, my family (all 4 members) have successfully used live kimchi and even sausage starter culture (both containing L. sakei) to treat both acute and chronic sinusitis these past 2 years. Based on our experiences and those of others, finding live L. sakei in kimchi (not all brands have L. sakei in it) and other products can be tricky, but when the product has live L. sakei in it - the results are absolutely great! We have also learned that L.sakei products should be used sparingly - only as needed.
[NOTE: Since then I've posted a number of posts with sinusitis treatment information. The updated (November 2018) The Best Probiotic For Sinus Infections has products and sources of L. sakei. The Sinusitis Treatment Summary page has treatment methods. And news about a Lactobacillus sakei product which I really like - Lacto Sinus. One can also click on SINUSITIS under CATEGORIES to see more posts, such as "Which Kimchi is Best for Sinusitis Treatment: Vegan or Seafood?"]