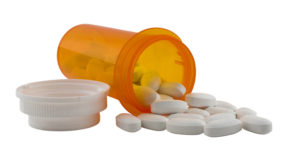 Everyone is concerned with the problem of antibiotics not working due to antibiotic resistance, that is, when bacteria resist the effects of antibiotics. Researchers typically study genetic changes that occur in bacteria over time, but researchers at Newcastle University in the UK found evidence for a another reason that antibiotics may not work in treating an infection. They found that bacteria can change shape and shed their cell walls, which are their outermost defense and the primary target of most antibiotics. Then when the antibiotics are stopped, they can go back to their original shape. Sneaky!
The researchers suggest that in the future we may have to treat infections with combined antibiotics, that is use antibiotics that kill bacteria with cell walls and also antibiotics that kill bacteria forms without cell walls (called L-forms).
Excerpts from  the study researcher Katarzyna Mickiewicz's post in The Conversation: Antibiotic resistance: researchers have directly proven that bacteria can change shape inside humans to avoid antibiotics   ...continue reading "Antibiotics May Not Work If Bacteria Change Their Shape"