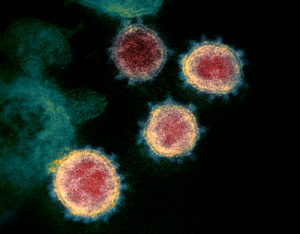 Something protective that we all can do! A large study of patients found that getting an annual flu shot appears to provide some protection from severe COVID-19 effects.
The study suggested that the annual flu vaccine reduces the risks of stroke, sepsis, and deep vein thrombosis (DVT) in persons with COVID-19. These patients are also less likely to visit the emergency department and to be admitted to the intensive care unit (ICU) in persons with COVID-19.
The Univ. of Miami researchers looked at medical records of 74,754 persons throughout the world with COVID-19. Patients either received a flu shot within the 6 months to 2 weeks before receiving a COVID-19 diagnosis, or no flu shot.
Why is this occurring? The researchers propose a number of reasons for the protective effect, including that perhaps the flu vaccine stimulates the activation of natural killer cells (these cells are decreased in moderate and severe COVID-19 cases).
From Science Daily: Flu shot protects against severe effects of COVID-19, study finds
In a newly published study, physician-scientists at the University of Miami Miller School of Medicine have shown that the flu vaccine may provide vital protection against COVID-19. ...continue reading "Annual Flu Vaccine Reduces Risk of Severe COVID-19 Effects"