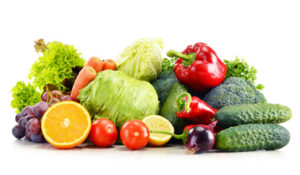 Wondering which fruits and vegetables have the most pesticide residues? The annual Dirty Dozen List of produce with the most pesticide residues has once again been published by the Environmental Working Group (EWG). They suggest that these fruits and vegetables are good candidates for buying organic.
Why organic? Because while almost 70 % of the produce sampled by the Federal Government had pesticide residues, some have more than others. For example: about one-third of the strawberries sampled contained 10 or more pesticides. Yikes! The following article also discusses some recent reproductive research and  pesticides on food, as well as EWG's "Clean Fifteen" list of fruits and vegetables with the least pesticide residues. (See more PESTICIDE posts.) From Environmental Health News:
Report calls out worst produce for pesticides—strawberries, spinach top list
Just when you thought it couldn't get any harder to eat healthy. Turns out those nutrient packed foods we're all told to eat—such as strawberries and spinach— are also consistently tainted with potentially harmful pesticides. Both foods top the "Dirty Dozen" list released today by the Environmental Working Group (EWG), which analyzed federal data on pesticides in produce.
EWG, which examined tests done over the past few years by the U.S. Department of Agriculture, reports almost 70 percent of the produce sampled by the feds had pesticide residues. Some were worse than others: "More than 98 percent of samples of strawberries, spinach, peaches, nectarines, cherries and apples tested positive for residue of at least one pesticide," according to the report.  ...continue reading "Fruits, Vegetables, and Pesticide Residues"