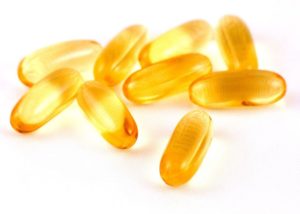 Disappointing results from a large study of more than 18,000 adults that looked at whether daily vitamin D supplements for 5 years helps prevent depression. The Harvard Medical School researchers found that vitamin D didn't prevent depression or improve mood.
The study was large (more than 18,000 adults over the age of 50), double-blind (no one knew who was getting what to prevent bias), had people assigned randomly to either getting vitamin D3 (2000 IU/d of cholecalciferol) or a placebo, and lasted 5 years. The researchers summary of findings: "These findings do not support the use of vitamin D3 in adults to prevent depression."
By the way, the results of this well-done study (which was designed to see cause and effect) are in contrast to observational studies that suggested that a person's vitamin D levels and vitamin D supplements are correlated with the risk of depression and depressive symptoms. Once again a well-done vitamin D study did not provide the health benefits that people were hoping for.
From Medical Xpress: Large study confirms vitamin D does not reduce risk of depression in adults
Vitamin D supplementation does not protect against depression in middle-age or older adulthood according results from one of the largest ever studies of its kind. This is a longstanding question that has likely encouraged some people to take the vitamin.  ...continue reading "Study Finds That Vitamin D Supplements Don't Prevent Depression"