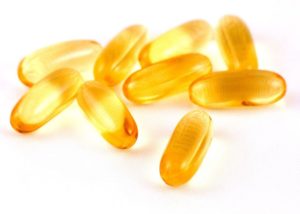 Once again, recent studies found that eating real food (fish) is associated with health benefits, but taking a supplement (omega-3) isn't. Similar findings about fish versus omega-3 fatty acid supplements have also been found in other studies. Fish contains omega-3 fatty acids and many other nutrients - more than are found in supplements.
The first study is a Cochrane review of studies already done. The review provides good evidence that taking long-chain omega 3 (fish oil, EPA or DHA) supplements does not benefit heart health or reduce risk of stroke or death from any cause. In other words, people take the supplements believing it helps heart (cardiovascular) health - but the evidence isn't there.
On the other hand, a large study of people living throughout the US and followed for 16 years found an association with higher fish consumption and lower risk of early death, and death from cardiovascular disease. Additionally, in men - those eating the most fish (as compared to those eating the least) had a lower risk of death from cancer, respiratory disease, and liver disease, and in women - lower risk of death from Alzheimer's disease. However, eating fried fish didn't have those health benefits. The group eating the most fish had 8 oz or more fish per week, while the group having the least had less than 2 oz. per week.
From Science Daily:  Omega 3 supplements have little or no heart or vascular health benefit
New evidence published today shows there is little or no effect of omega 3 supplements on our risk of experiencing heart disease, stroke or death.  ...continue reading "Health Benefits Linked to Eating Fish, Not Supplements"