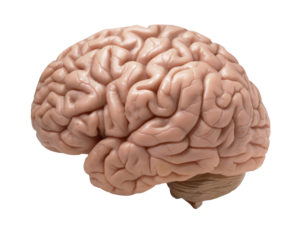 A recent study adds to the list of health reasons to try to avoid type 2 diabetes if at all possible, such as making lifestyle changes (e.g. lose weight if overweight, improve diet,  exercise). Earlier studies found that the brain atrophies (decreases in volume) with type 2 diabetes, and that the presence of type 2 diabetes doubles the risk of dementia in older age. Yikes!
Similarly, Australian researchers in the recent study found that type 2 diabetes in older individuals is associated with decline in verbal memory and verbal fluency over a five year period, but the findings suggest that this may start in midlife.  This is because at the start of the study those with type 2 diabetes already showed signs of greater brain atrophy than those without type 2 diabetes. The type 2 diabetes group had "poorer cognitive function" at the start of the study, and then they continued to decline over the 5 year study time, but not at any greater rate than individuals without diabetes. In contrast to the decline in verbal fluency over the 5 year period in the diabetes group, the non-diabetes group actually showed an slight increase in verbal fluency each year.
Of the 705 persons in the study, the average age of the type 2 diabetes group was 68.2 years, while the non-diabetes group was 72.5 years - so can see that the diabetes group was generally younger. [Note that the brain shrinks a little as we age, and it's a normal part of aging, but you want to minimize it. The more "youthful" the brain, the better for cognitive functioning.] 
From Science Daily: In older people, type 2 diabetes is associated with a decline in brain function over 5 years, study shows
New research published in Diabetologia (the journal of the European Association for the Study of Diabetes [EASD]) shows that in older people living in the community, type 2 diabetes (T2D) is associated with a decline in verbal memory and fluency over 5 years.  ...continue reading "Type 2 Diabetes and the Brain"