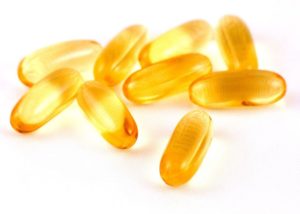 The last post was about several reviews of vitamin D studies, and how when people are put randomly into different groups and then followed for a while - that the studies generally are not finding the same wonderful effects of higher levels of vitamin D in the blood that observational studies are finding - instead finding no effect or mixed results. Some issues with observational studies: the groups are self-selected, some are a one time snapshot of a person (thus one can't tell what happens over time); and can't prove cause and effect (can only say there is an association or link). [See all posts about vitamin D.]
But anyway, today's post is about some more vitamin D studies, all published in 2018. All of them find health benefits from higher blood levels of vitamin D. What is an ideal level of vitamin D varies from study to study, and some are observational - thus can only say "find an association with" in the findings. The fifth study finds beneficial effects from higher doses of vitamin D, and the participants were randomly assigned to the groups (good!). Click on links to read details. All excerpts are from Science Daily:
Vitamin D deficiency linked to greater risk of diabetes
An epidemiological study conducted by researchers at University of California San Diego School of Medicine and Seoul National University suggests that persons deficient in vitamin D may be at much greater risk of developing diabetes. The findings are reported in the April 19, 2018 online issue of PLOS One.  ...continue reading "Five Studies Looking at Vitamin D and Health"