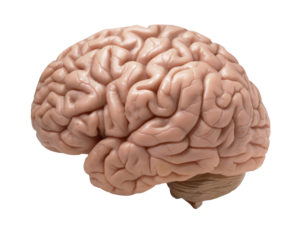 Over the last few decades, the mainstream theory of Alzheimer's disease (amyloid deposits build up in the brain) and medical treatments (drugs) just hasn't led anywhere. Nothing has worked to stop Alzheimer's disease. But evidence is building for an alternative view - that microbes in the brain are leading to the development of Alzheimer's disease (here and here). Now new compelling evidence from studies implicates several strains of herpes virus in Alzheimer's disease. At least one study has suggested herpes zoster, others the common herpes simplex, while other studies suggest other herpes strains. Which means that treatment could perhaps involve anti-viral drugs! (Wouldn't it be great if that works???)
In one study researchers found that human herpes virus DNA and RNA were more abundant in the brains of those diagnosed with Alzheimer's disease and that "abundance correlated with clinical dementia scores" - meaning the more of it, the sicker the person was. And the two viruses they found to be most strongly associated with Alzheimer's, HHV-6A and HHV-7, were not as abundant in the brains of those with other neurodegenerative disorders.
The article mentions another recently published study from Taiwan. This amazing study looked at more than 33,000 individuals in Taiwan and found that patients with herpes simplex infections (HSV) may have a 2.56-fold increased risk of developing dementia. And they found that the use of anti-herpetic (antiviral) medications in the treatment of HSV infections was associated with a decreased risk of dementia - that the risk dropped back down "to baseline". The conclusion was that the antiviral medication reduced the risk of Alzheimer's by keeping the herpes infection in check. Yes! Finally, a way foreward in this horrible disease.
Scroll down and read what one group of researchers says: "Our model right now is that it's not just a single microbe, but a disturbance in the brain microbiome that can lead to Alzheimer's disease."
From A. Azvolinsky's article at The Scientist: Herpes Viruses Implicated in Alzheimer's Disease
The brains of Alzheimer's disease patients have an abnormal build up of amyloid-β proteins and tau tangles, which, according to many researchers, drives the ultimately fatal cognitive disease. This theory is being amended to a newer one, which posits that microbes may trigger Alzheimer's pathology.  ...continue reading "Herpes Viruses and Alzheimer's Disease"